While Altrix is proud to put out original content, we and our contributors have strong roots in charity projects. From those we've put out ourselves to the many anthologies and works of the people and groups we work with, it's an enduring theme. So we're always happy to be able to promote charity endeavors outside our own.
The latest on our radar is Red Velvet, and it hails from our regular cover artist and designer Ginger Hoesly. This marks her fourth such project (the first three having raised more than $5,000 for various charities so far) — and rather than a zine or an artbook, this is a calendar.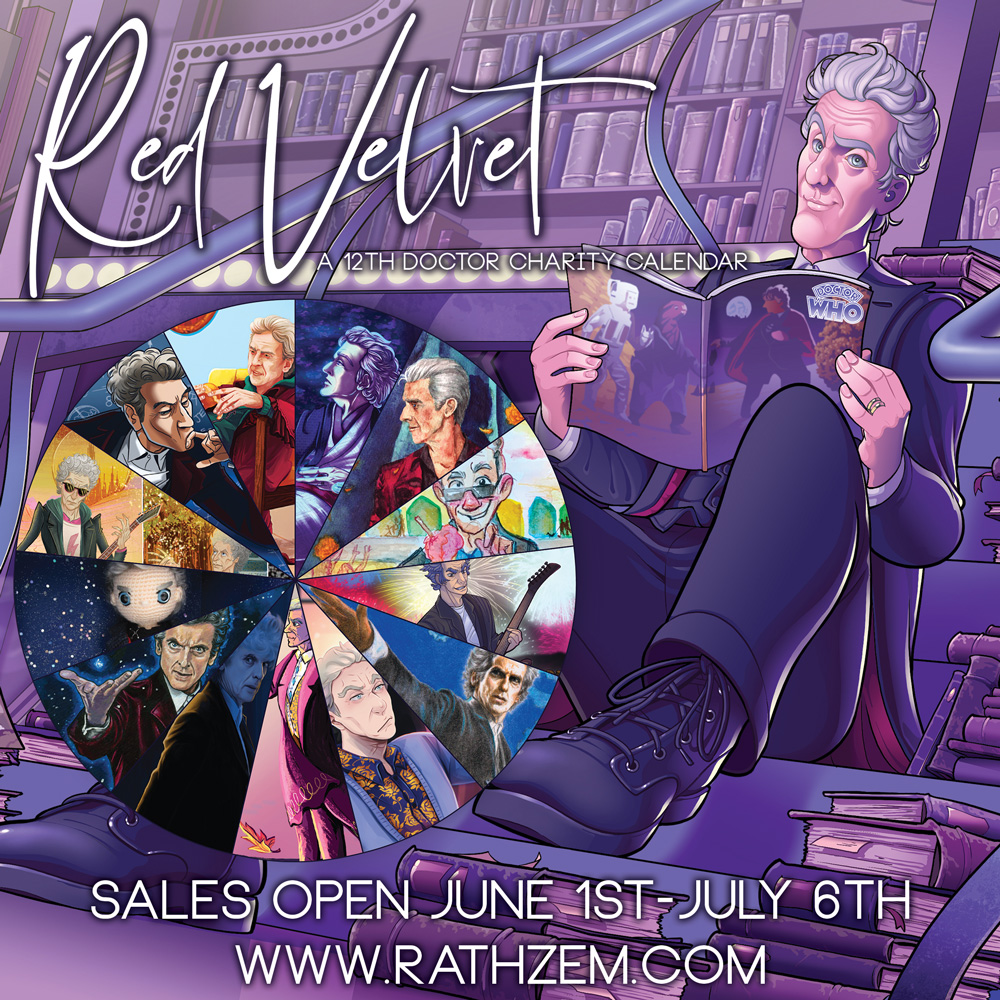 The collection of Twelfth Doctor art includes works from artists known around the Doctor Who fan community (including Ginger herself), and has the option of digital and physical goods as well. There's a set for just about any budget — and proceeds go to the Humanitarian Aid Program for Venezuela.
Plus, you can get digital and overstock copies of her three previous zines — The Hybrid, Moon Man, and A Pile of Good Things — on the site as well. These zines include works from Altrix creators Paul Driscoll and Kara Dennison, as well as previous contributors including Michael O'Brien and Sophie Iles.
Head over to rathzem.com
to make a purchase for a good cause. And look forward to more work from Ginger here on Altrix soon!